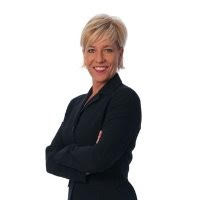 This month, we introduce Marci Perreault to our Wellings blog.
We recently talked to Marci about the role she plays in helping her clients and seniors navigate the financial maze.
For over 25 years Marci has guided her clients to make informed decisions when it comes to protecting themselves.
"Knowledge is a powerful thing, and with so much false information out there, it's important you are working with someone you can trust. Someone that understands your goals and the assets available that will get you closer to them. 
Clarity is important when making some very important choices about your wealth, your life and even your legacy.
People don't wait days or weeks to hear from me. I am constantly upgrading my skills and knowledge to stay on top of changes to investment and insurance tax laws, government rulings, and new financial products, I will review your financial picture to take full advantage of changes while complying with changes within the financial services industry.
My experience in the financial services field has only deepened my belief that each individual needs a unique plan, one that is tailored to their personal situation. Everybody is different. Each client wants different things for retirement. There is no cookie cutter plan that fits every person."
It would be my pleasure to take your call, answer your email, and review your goals against your current portfolio.
Specialties: Wealth Management Services, Living benefits, Income Replacement Strategies, Estate Planning, Risk Management, Group Benefits.
This months blog:
Think trusts are only for the rich and famous? You'll see a variety of uses that show why trusts can meet the estate planning needs of just about anyone. It's worth a second thought, and a conversation with your financial planner.
https://advisor.assante.com/JohnDoeIIROC/blog/112730-
Marci Perreault, FLMI, CHS, CFP
Certified Financial Planner
KenMar Financial Services
Assante Financial Management Ltd.
Suite 300, 68 Chamberlain Ave
Ottawa ON K1S 1V9
Phone 613-231-7700 EXT 223