Try this elegant variation of breakfast pears made by Chef Robert Mills.
Click here to watch the video. 
"I like to serve this dish warm in the morning in place of oatmeal. Soon I will be cooking these for you in your kitchen."
-Chef Robert
4 Barlett or Bosc pears
1 cup rolled oats
3 tbsp raisins
1/4 cup chopped pecans
1/3 cup light brown sugar 
1/2 tsp ground cinnamon
1/4 cup unsalted butter, melted, plus extra for brushing
Maple syrup and or whipped cream on top for plating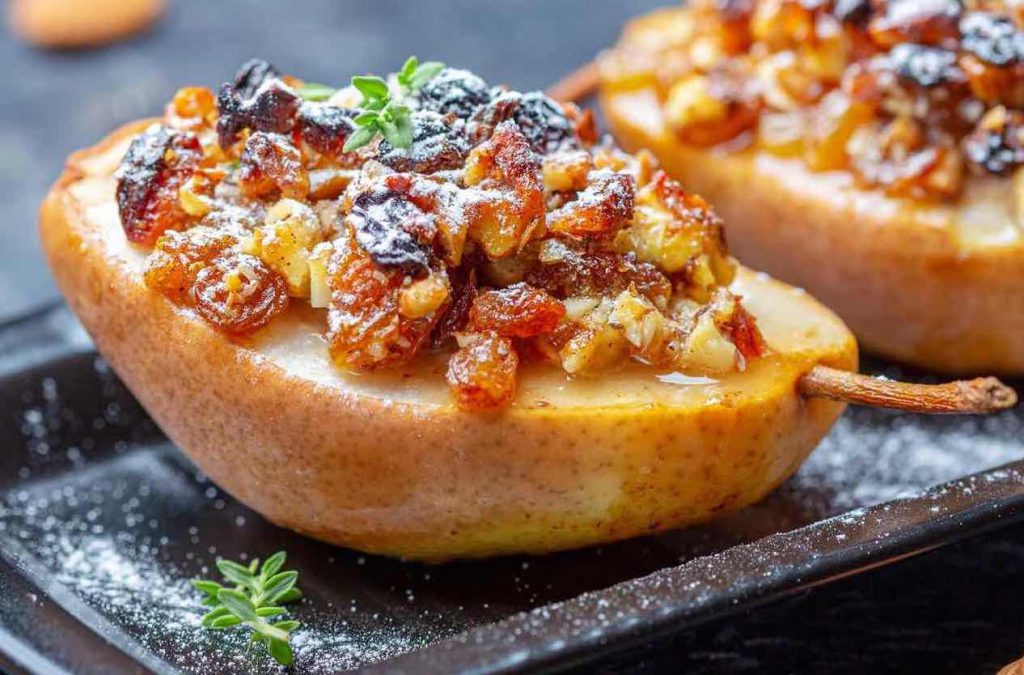 1. Preheat oven to 375°F
2. Toss the oats, brown sugar, pecans and the cinnamon to combine.
3. Stir in the melted butter until everything is roughly combined.
4. Stir in the raisins.
5. Cut the pears in half and scoop out their cores.
6. Lay the pears halves in a baking dish and brush their tops with melted butter.
7. Press some oat filling in the center of each pear.
8. Bake uncovered, for 25 minutes, until the pears are tender and the oat filling is lightly browned.
Serve warm, drizzle with maple syrup, and with whipped cream on the side if desired.